"Doterra source to you globally so we can find a Doterra consultant locally!"
Many of my new or old customers ask me, "Is there a Doterra distributor near me?" and often there is, but sometimes finding a local distributor is not always easy, so I decided to create a global Doterra locator
From now on, regardless where someone lives, we will
find a Doterra consultant
to suit your needs.
Is there a Doterra rep near me?
If you are looking to purchase products at retail or would prefer to become a Wholesale customer we will find one for you, however if you are interested in becoming a business builder with the intention of earning extra money or even a full time income, I would suggest one of the leadership team members -
Click here
for detials or contact us and we will suggest that
Steven Jackson
supports and mentors you.
I want to enroll under Steven Jackson!
If you want to enroll with Steven Jackson so you can be apart of the leadership team and learn how to be successful as a Doterra consultant use the enrollment button below. Steven will get back to you within 3 days inviting you to online training and mentoring.
Is it possible to see one of the Doterra product guides before of decide who I want to be with?
Yes, of course
We are very proud of the quality and standard of the Doterra essential oil products. We feel that they are best quality products we have ever been marketing. Doterra puts a lot of time and effort into creating a pure and sustainable product.
Download the free Doterra product guide on the button below:
Once people have read all the reviews and reflected on the
difference between Doterra and Young Living
most realized that not getting a Doterra membership would be a grave mistake, because Doterra is a phenomenal business opportunity and an extraordinary product line.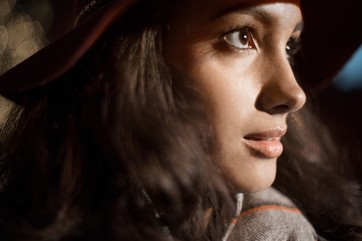 What if you cannot find a Doterra representative in my area, can I still join Doterra?
Yes, of course!!!
The joining process is really simple regardless where you live. The instructions below will help you through the enrollment and have you enrolled under one of the most dynamic wellness advocate working globally at the moment.
The Global Partnerships team has single handily build their empire in three continents from a meager beginners in a cabin in the middle of nowhere on a secondhand laptop. So, they have the knowledge and experience to help and support a new member regardless where they live in the world.
So, If they can do it anyone can!
How to join Doterra?
Click here to be directed to the Doterra distributor enrollment page!
Choose your language and country
Select "Wellness Advocate"
Fill in your details in the enrollment form
Enroller and Sponsor ID: 930175
Select your enrollment kit (Basic Wellness Advocate kit without oils is 35$ / 20€ / £20 / 50 AUD) however if you purchase a product enrollment kit such as Family essentials kit or Home Essentials Enrollment Kit the enrollment fee is waived
Pay for your order
Within a few minutes you will receive a conformation email from Doterra informing you that you have made an order with them.
Doterra Guide Social Media
Within 3 days you will receive a "Welcome to Doterra" email from your Enroller and Sponsor welcoming you to Doterra and offering help, support and training opportunities. The role of the Enroller or Sponsor regardless if you join someone from the map or not is to empower you to become successful and to point you in the right direction. This is done by reacting to your newsletters and taking the time to speak to your upline leader. They will offer you the opportunity to go through the Doterra membership overview so new Wellness Advocate get the best value for money when buying products and the Doterra Business overview so you can start running Doterra as a successful business from day one. I tell all my new team members the same thing; When you find a Doterra representative, use them, because they will be apart of this great journey. They will be there to hold you hand when times get tough. They will celebrate with you when you succeed. For more informnation click on the Doterra FAQ link below or contact me and I will get back to you asap...
For FAQ about Doterra and their business opportunity